Venue & Hospitality
Welcome to the Official Attendee Housing Site for the
International Conference and Exhibition on Precision Medicine
, scheduled at
Tokyo, Japan
.
Accommodations will be provided at
Conference Venue
:
Radisson Hotel Narita
650-35 Nanae, Tomisato, Chiba Prefecture , Japan-286-0221
Conference Dates: November 11-12, 2019
Hotel Services & Amenities
Audio/Visual Equipment Rental.
Business Center.
Business Phone Service.
Complimentary Printing Service.
Express Mail.
Fax.
Meeting Rooms.
Office Rental.
Photo Copying Service.
Secretarial Service.
Telex.
Typewriter.
Video Conference.
Video Messaging.
Video Phone.
ATM.
Baggage Storage.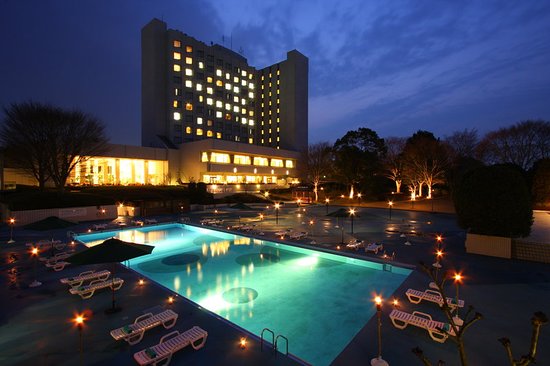 Transportation
Narita International Airport 1-1 Furugome, Narita, Chiba Prefecture 282-0004, Japan
• Drive from Route 295 to Suka 6 min (2.0 km)
• Continue to Komagino 2 min (1.0 km)
• Turn left onto Route 44 1 min (1.0 km)
• Continue to Tomisato 8 min (4.3 km)
•Turn right on Route 106 Route Destination will be on the left 2 min (1.2 km)
• Radisson Hotel Narita 650-35 Nanae, Tomisato, Chiba Prefecture 286-0221, Japan

About City
Tokyo (Japanese: [toːkʲoː], officially known as Tokyo Metropolis, is the capital city of Japan The Greater Tokyo Area is the most crowded city in the world. The city is also as significant archaeologically as it is in the popular culture world. The Japanese capital and its way of life are overwhelming the world, yet regardless it remains loyal to its roots. Tokyo is Japan's foremost ethnic hub. Tokyo National Museum in Ueno Park features the art and history of Japan. Ueno Park is also the spot of a science museum, a zoological garden, and two major art museums. Theatrical works, including everything from traditional Kabuki to modern drama, are staged frequently, as are symphonic works, operas, and other Western forms of dance and music. The University of Tokyo consist of major universities and colleges in the metropolitan area. Tokyo is the principal transportation centre for Japan, as well as an significant global traffic centre. It is served by a dense system of bus lines, electric railways, subways, and highways. Tokyo station is the chief railroad station for whole Japan. Tokyo's international airdrome is at Narita, in Chiba prefecture, while the city's Haneda airport on the bay delivers domestic service. Today, Tokyo offers an unlimited choice of entertainment, culture, shopping, and dining to its visitors. The city's history can be treasured in regions such as Asakusa, and in many excellent museums, historic temples and gardens. Contrary to common perception, Tokyo also offers a number of eye-catching greenery areas in the city center and within relatively short train rides at its outskirts.